Excel Tip: Generate a Defined Name from a Table
Sometimes you may have a need to treat a column of data in an Excel table as a list – for example, to use the contents of that list as a drop-down somewhere else.
To do this, you'll first have to create a named range for the table, which isn't done the way it is elsewhere.
To demonstrate this, I'll use a table with some names and demonstrate the drop-down list.
Step 1: Create the table
We start off with a list of names, unformatted in Excel: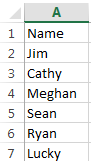 Highlight the cells in Excel: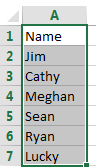 And then format them as a table: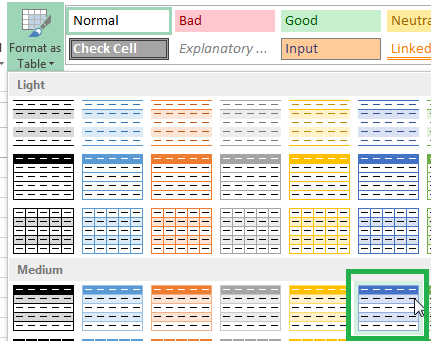 Note: Select "My table has headers" for the appropriate affect: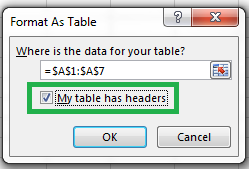 Also Note: Excel has automatically given this table a name of Table1:

Step 2: Create the Defined Name
Head to Formulas and select Define Name:

Give the data name (in this case, OurNames).
Set the Refers to to be =Table1[Name]. This tells Excel to set this defined name equal to the Table1 "Name" column. When you're done, it will look similar to the below: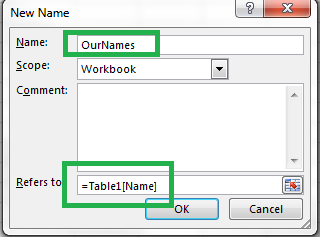 Click OK. Voila, you have a defined name range!
You can verify your named range by going to the names drop-down in the top left corner, where you'll now see OurNames. Try selecting it!

The Nice Thing About This Technique – Adding new people rows includes them!
Unlike a normal defined name, which includes a set amount of cells, a defined range based on a table includes any of the cells defined by that table – even if they were outside of the original range.
To demonstrate this:
Add an item in the table below your last cell, e.g. "New Person"
The table will automatically expand to include that cell
Drop down the defined name and select it. Note that the new cell is included as well!
This is particularly useful for doing things like pulling drop-down list items from a table.